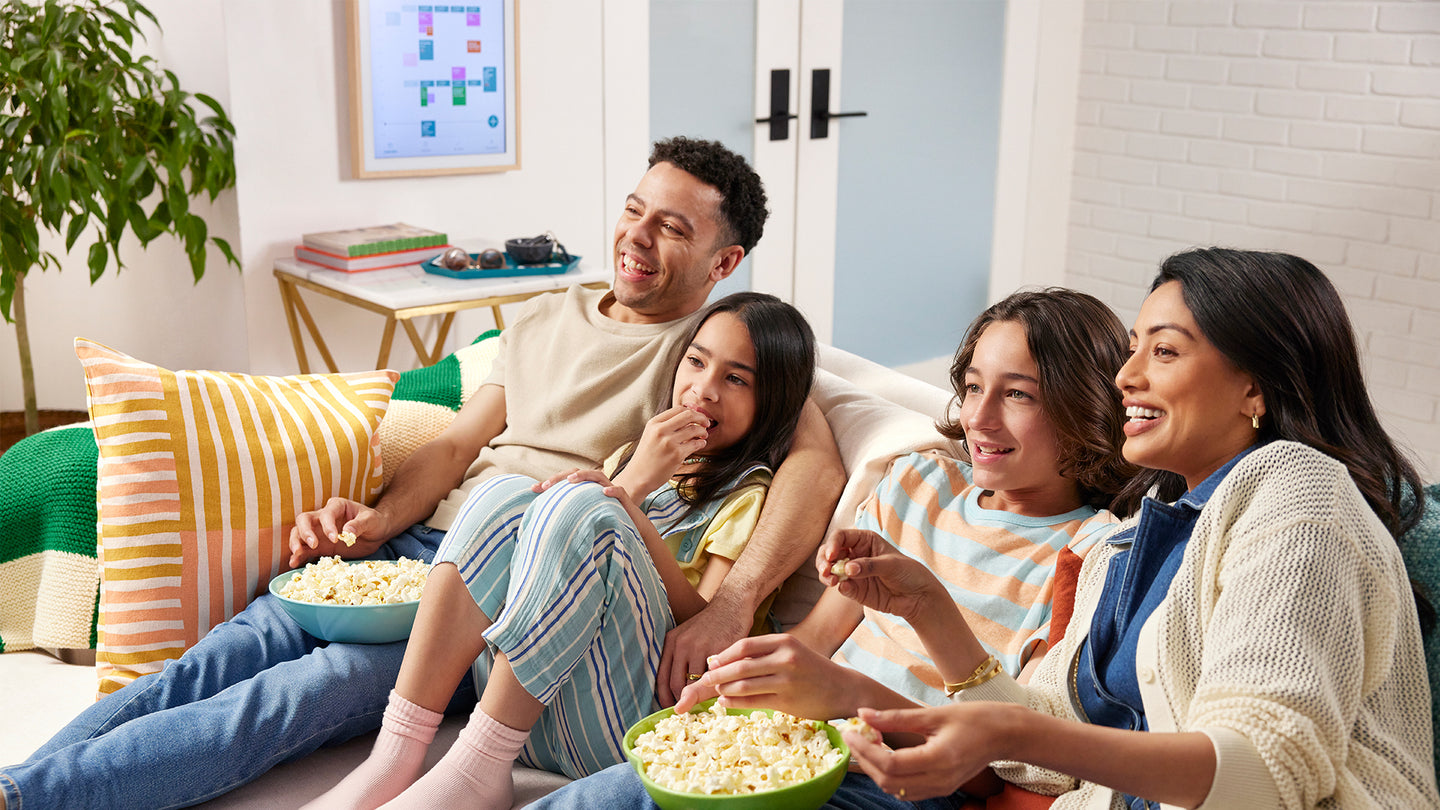 Hearth Display unlocks a new level of organization
for your family. Your membership unlocks even more. 
Get Started


Our Features
Our Features
To-Dos
Turn home duties into easily assignable, trackable to-do lists that are easier and more fun for everyone.
Encourage everyone to tackle their to-dos with streaks. Streaks track how many times a task has been completed and motivates people to keep it up.
Create a joyful moment with pops of virtual confetti that make task completion feel more special and more rewarding.
Make recurring to-dos that you can set once and forget about, like watering the plants every Saturday, feeding the dog twice a day, and other repeated tasks.
Our Features
Routines
Create personalized, dynamic routines for every member of the family so that they can anticipate their to-dos and build independence.
Make routines more fun with a visually exciting approach to routine tracking that feels more like a game than a chore.
Build easily understandable routines with simple icons that everyone at any reading level can comprehend.
Customize routines for each member of the house based on age and responsibilities.
Our Features
Companion App
Take your to-dos to-go with our companion app.
Check calendars, assign to-dos, and track progress from anywhere.
Never miss a beat from inside the home or out.

Our Features
Hearth Helper
Say hello to your new home organization assistant.
Digitize and organize every paper calendar, invite, or schedule your kids get sent home with.
Take photos of physical calendars and more, send it to Hearth Helper, and it will automatically add event information to your shared calendar.
Our Features
Profiles
Create unlimited profiles for every member of your home, even your family pets.
Personalize every profile with to-dos and routines for each individual person.
Family Membership
Included
+ $599 Hearth Display
Shared Family Calendar
(also available on web app)
Google, Apple iCal and Outlook Calendar Syncing
Future Calendar syncs
Unlimited profiles
To-dos for family wide task management
Dynamic routines
Hearth Helper, SMS AI-Assistant
Future software releases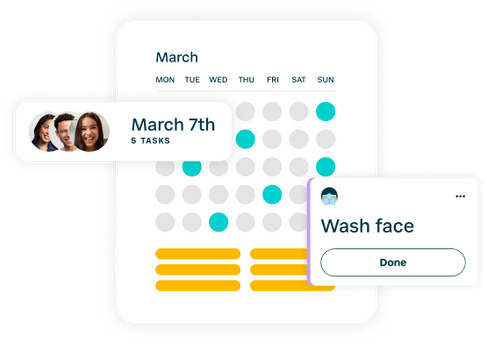 $9/mo
+ $599 Hearth Display
All features also available on web app
Shared Family Calendar
Google, Apple iCal and Outlook Calendar Syncing
Future Calendar syncs
Unlimited profiles
To-dos for family wide task management
Dynamic routines
Hearth Helper, SMS AI-Assistant
Future software releases
Frequently Asked Questions
If you're just looking for basic calendar functionality, we've got you. Without a membership, you'll be able to use Hearth Display as a touchscreen digital calendar and sync your existing calendars for visibility. If you're looking for calendar management only, this is a great option.
We're including three months of our Family Membership for free with every purchase this May – so you can try the membership before committing to it. We're confident you'll love it and won't be able to imagine life without it 🙂
Our companion app is currently a mobile-friendly, web-based app. This means anyone – whether you're an iOS user or an Android user – can access Hearth's web app from any device while you're on the go. Our companion app allows you to see all your Hearth information, such as calendars, to-do's, and routines, in addition to your account settings and preferences. You can save our app to your phone's home screen to access it at any time! iOS and Android native apps are on our roadmap.
Also, our companion app only works directly with Hearth Display – it's all one family operating system, so you cannot access the app without first onboarding to your Hearth Display.
The Hearth Calendar is a shared family calendar. When you create an event on your Hearth, you'll be able to assign it to family members so it shows up under their profile when you're viewing calendars on Hearth Display. Hearth Calendars enable you to add events to profiles of family members who might not have other calendars (for example, your kids!). This way everyone is included – and everyone knows where they need to be and when 🙂
Currently, we have a daily, weekly and monthly calendar views.
In addition to the Hearth Calendar, you can also sync your existing Google, iCal, and Outlook calendars.